Favorite books from Israel
C I T I N E R A R I E S | Books | Destinations | Asia | Israel
---
This is Israel by Miroslav Sasek
M. Sasek takes a bright and breezy trip through Israel. It is a lovely, colourful book with plenty of typical Sasek illustrations.
---
Count Your Way through Israel by Jim Haskins
Uses the numbers one to ten (presented in both Arabic and Hebrew) to introduce the land and people of Israel.
---
Israel (A to Z) by Justine Fontes and Ron Fontes
An introduction to Israel's culture, geography, history, economy, government, and more.
---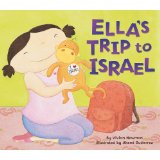 Ella's Trip to Israel by Vivian Newman
A little girl named Ella travels through Israel with her parents, enjoying many sights. With her is her best friend, her stuffed monkey, Koofi, whose misadventures are never a problem.
---
Harvest of Light (Hanukkah)
by Allison Ofanansky
The olive harvest in Israel is a special time. Follow the tiny spring flowers blossom into green fruit, then ripen into shiny black olives. Watch as the olives are gathered, sorted, and pressed into oil. Then celebrate Hanukkah with an Israeli family as they use the oil to light their Hanukkah menorah.
---
Good Night Israel by Mark Jasper
This board book illustrates Israel's natural and cultural wonders, showing the passage of both a single day and the four seasons while visiting the Western Wall, the Israeli Museum, the Dead Sea, the Red Sea, and Masada. Holiday traditions, such as making hamantaschen, are also shown.
---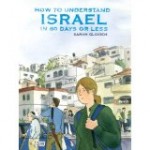 How to Understand Israel in 60 Days or Less by Sarah Glidden
Sarah's memoir not only of her Israeli governmentsponsored trip through Tel Aviv, Jerusalem, the Golan Heights, Masada and other famous locations, but of the emotional journey she never expected to take while she was there.
---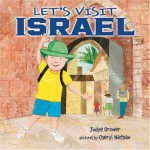 Let's Visit Israel
by Judye Groner
This board book introduces very young children to Israel through the various ways by which people are transported through the country.
---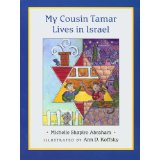 My Cousin Tamar Lives In Israel
by Michelle Shapiro Abraham and Ann D. Koffsky
Two cousins discover ways in which Jewish traditions are observed differently in the United States and Israel.
---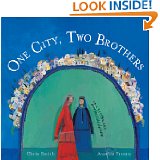 One City, Two Brothers by Chris Smith and Aurelia Fronty
A folktale heard in synagogues, mosques and churches across Near East and beyond, the story of how the city of Jerusalem came to be has been passed along for hundreds of years.
---
Sammy Spider's First Trip to Israel
by Sylvia A. Rouss and Katherine Janus Kahn
Sammy Spider joins the Shapiro family on a vacation, and he uses his five senses to experience Israel.
---
The Mystery of the Dead Sea Scrolls

by Hagit Allon, Lena Zehavi and Yossi Abolafi
A child's discovery of the mystery and wonder of the Dead Sea Scrolls.
---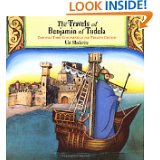 The Travels of Benjamin of Tudela:
Through Three Continents in the Twelfth Century
by Uri Shulevitz
Through Three Continents in the Twelfth Century
---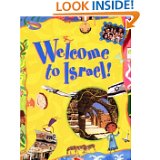 Welcome to Israel!
by Lilly Rivlin, Gila Gevirtz
Reading Welcome to Israel, children meet Israeli kids their own age, who show them Israel from Tiberias to Eilat and teach them about Israel's history, geography, politics, and culture.
---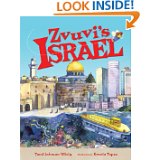 Zvuvi's Israel by Tami Lehman-Wilzig

---
M O R E: PJ Library | Jewish Books and Music for Children