Favorite books from or about London
C I T I N E R A R I E S | Books | Destinations | Europe | UK | London
---
This is London is the second 'This is' book and undoubtedly one of the best. Sasek concentrates on the things he likes best: people, costume, transport and local details that somehow come together to form a whole impression of the city that still seems quite accurate today.
---
Guy Fox London Children's Map, Guy Fox History Project
Simplified but accurate central London map
Over 150 London landmarks and icons
Grid references and website links for major attractions
An unofficial illustrated guide to the Changing of the Guard

---

Guy Fox 'Create Your Own' London Map, Guy Fox History Project
The 'Create Your Own' London Map isn't any ordinary map – not by a long shot! This is the London map YOU make for yourself, using a simplified map of Central London and stickers of landmarks and icons.
---

City Walks with Kids
Don't worry about finding a sitter—these adventures are designed especially for grown-ups and kids to discover London together!
---
London Unlocked by Emily Karr, Unlocked Guides
They're brand new guidebooks for kids (not for adults with kids) and we got input from over 200 kids in creating them. The books have got awful jokes, lovely illustrations, fabulous facts and photos, and, crucially, gold star stickers in them!
---
London Adventure Walks for Families: Tales of a City
25 carefully devised, imaginative explorations of the city from its center to its suburbs, all accessible by public transport and specifically designed to appeal to the mindset of children.
---

London: A 3D Keepsake Cityscape by Sarah McMenemy
From a posh department store to a palace, from a bustling city square to a hushed cathedral, from Shakespeare's historic Globe Theatre to the exciting London Eye, this delightful pull-out view of London's most treasured attractions folds up, accordion-style, to tuck away in a stylish slipcase.
---
Pop-Up London by Jennie Maizels
Peer inside Buckingham Palace, spin the London Eye, whisper in Saint Paul's Cathedral gallery, and raise the historic Tower Bridge. Lift the flaps, and you'll find famous faces, spooky stories, and surprising secrets. Turn the book around to look inside buildings and find out even more. Be inspired by the magic of London in three dimensions.
---

Through Time: London by Richard Platt, Pan Macmillan
The story of the historic capital from its Celtic origins right up to the present – including the settlement of the Romans, the Anglo-Saxon era, the Viking invasion, and the growth of medieval London in Norman times. The book explores major events in London's history, such as the plague, the Blitz and preparations for the 2012 Olympic Games.
---
Story of London by Richard Brassey
Roman Londinium, Saxon Lundenwic, the medieval City of London, the great metropolis that has survived the Plague, the Fire and the Blitz – it's all here, along with the Tower of London, Westminster Abbey, Madam Tussaud's, the London Eye and all the famous landmarks.
---
A Walk in London by Salvatore Rubbino
A child's-eye view of London's top attractions blends lively artwork with fascinating facts, and features a sweeping gatefold of the city skyline.
---

Dodsworth in London by Tim Egan
Dodsworth and his duck have just arrived in London via hot air balloon. There is so much to see! Double-decker buses! Palaces! Fog!
---
Charlotte in London
It's 1895. Charlotte and her family came to France three years ago so that her father could learn to paint in the French style of Impressionism. Now they are traveling to London to see if the famous artist John Singer Sargent will paint Charlotte's mother's portrait.
---
Katie in London by James Mayhew
The Jubilee edition of Katie In London!
---
Katie and the British Artists by James Mayhew
Visit the National Gallery with Katie!
NATIONAL GALLERY ADVENTURE
---

Katie and the Dinosaurs by James Mayhew
Visit the Natural History Museum with Katie!
---

Madeline in London by Ludwig Bemelmans
Miss Clavel, Madeline and her 11 classmates travel to London to cheer up their former neighbor, Pepito, who had to move away from Paris. With the help of an adopted horse, the group embarks on a mad, rhyming tale of adventure through the city's busy streets.
---

A Bear Called Paddington by Michael Bond
In 1958, the story of a little bear found in London's Paddington Station wearing the sign "Please look after this bear" was first published and has been beloved by children around the world ever since.
---

Peter Pan (100th Anniversary Edition) by J. M. Barrie
---
Peter Pan in Kensington Gardens

by J. M. Barrie
The adventures of the infant Peter Pan in London's Kensington Gardens–one of Barrie's most enchanting works.
---
The Mystery at Big Ben by Carole Marsh
Mimi and Papa speed away to London, England in their little red and white airplane, The Mystery Girl. Tagging along are grandchildren Christina, 10, and Grant, 7. Mimi, a children's mystery book writer, has an appointment with the Queen! Papa is headed for the Rosetta Stone. The kids are supposed to go to the Tower of London and "behave themselves." But, uh-oh, Grant spots a big problem with Big Ben…and he and his sister, along with their two new best friends, George and Maggie, take a whirlwind tour from the top of the Eye, up the Thames River, down into a dungeon, and more — in search of clues to solve The Mystery of Big Ben!
---

The New Cut Gang by Philip Pullman
Set in late Victorian London, these two action-packed thrillers have now been put together in a single volume
---
Walking London (Cities of a Lifetime) by National Geographic
Part of a brand-new series from National Geographic that showcases the world's great cities, Walking London is divided into the following sections: The Whirlwind Tours section shows you how to see the entire city in a day or a weekend; what sights will interest kids most; plus, a hedonist's tour that's pure pleasure from dawn to midnight and beyond.
---
Shakespeare's London: A Guide to Elizabethan London
What's playing at the Globe Theatre? How do I get from one part of London to another? What would I wear for a visit to Queen Elizabeth's court? Young time-travelers will find all the answers in this handy guidebook to London in 1599. Organized like a traditional travel guide, this book offers everything a tourist needs to know to see the sights in Elizabethan London.
---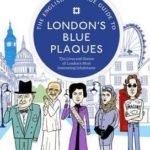 The English Heritage Guide to London's Blue Plaques : The Lives and Homes of London's Most Interesting Inhabitants
Blue plaques, bearing names both familiar and intriguing, can be found all across the capital. From VIRGINIA WOOLF to VINCENT VAN GOGH, CHRISTOPHER WREN to ALAN TURING, MAHATMA GANDHI to EMMELINE PANKHURST, the plaques celebrate an incredible array of London's past residents. Whether they be musicians, scientists, sports stars, artists, actors, inventors or politicians – this compact English Heritage guide reveals, with wit and insight, the stories of London's most extraordinary men and women and the homes in which they lived. The blue plaque scheme's historian, Howard Spencer, draws on the text of 2009's Lived in London while adding his own expertise for over 100 new plaques.
---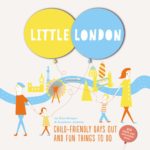 Little London : Child-friendly Days Out and Fun Things To Do
Full of the capital's best-kept secrets, just waiting to be discovered, Little London contains over two hundred things to do all year round, all over the city, and best of all, most of them are free. Bursting with activities, day trips and a few games, recipes and craft makes, there's lots of ideas to keep tiny toddlers and older boys and girls entertained, and plenty for the big kids to enjoy too!