Favorite family films from Israel
.C I T I N E R A R I E S | Films | Destinations | Asia | Israel
..Israel Film Center | IsraelFilmCenterStream.org
---
Chihuly in the Light of Jerusalem 2000
As a tribute to the new millennium Dale Chihuly leads a team that includes Americans Israelis and Palestinians in mounting sixteen large-scale installations in Jerusalem's ancient Tower of David.
---
Families of Israel (Families of the World)
Families of Israel introduces two children from two different families, one urban and the other rural.
---
Foreign Letters
Ellie, a 12-year-old immigrant girl from Israel, is lonely and homesick. Life brightens when she meets Thuy, a Vietnamese refugee her age. Trust slowly builds as the two teach each other about life in America.
Watch on: Netflix
---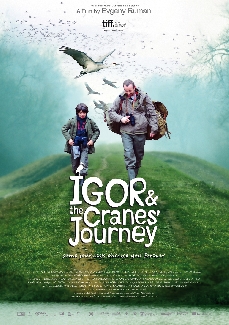 Igor and the Cranes Journey
When Igor's mother decides for both of them to migrate from Russia to Israel, he must learn to face many new challenges, just as the baby crane he observed hatching must soon set out on his first migration.
---
The magnificent, epic story of an Ethiopian boy who is airlifted from a Sudanese refugee camp to Israel in 1984 during Operation Moses.
---
Maccabees – The Story of Hanukkah
Journey to Palestine of the second century B.C., where Antiochus, a Syrian-Greek king, rules over the people of Israel, confronting them with a trying test of their faith. They must bow down and accept the Greek gods…or die! Some submit, but not the Maccabees, a small group true to the faith of their fathers.
---

Promises by Justine Shapiro and B.Z. Goldberg
A beautiful and deeply moving portrait of seven Palestinian and Israeli children, PROMISES (2001) follows the journey of a filmmaker who meets these children in and around Jerusalem, from a Palestinian refugee camp to an Israeli settlement in the West Bank. Although they live only 20 minutes apart, these children exist in completely separate worlds, divided by physical, historical, and emotional boundaries. PROMISES explores the nature of these boundaries and tells the story of a few children who dared to cross the lines to meet their neighbors. The children of PROMISES offer refreshing, personal and sometimes humorous insight into the Palestinian-Israeli conflict. With remarkable balance and a compelling blend of pathos and humor, this Oscar-nominated, Emmy Award winning film moves the conflict out of politics and into the realm of the human.
---