Our family favorite movies from or about the Netherlands
C I T I N E R A R I E S | Films | Destinations | Netherlands
---

Frogs & Toads (Kikkerdril)
Hoping to find some find frog's eggs, 6-year-old Max sets out on a journey through nature that's filled with wonders and delightful songs.
---

Hans Brinker (1969)
A fun-filled musical the whole family will enjoy, based on the beloved children's story. FIlmed on location in Holland.
---
Hans Brinker or the Silver Skates (1962)
Disney brings to life this classic story based on Mary Mapes Dodge's beloved children's novel. Set in 1860's Holland along the famed Zeider Zee — young Hans Brinker finds himself responsible for supporting his family after his father becomes injured in an accident. He and his sister Gretel travel to Amsterdam in search of funds to help pay for their father's operation. Their only hope lies in the city's annual ice skating race, where Hans must face off against his arch rival Ludwig Schimmel in the hopes of winning the prize money.
---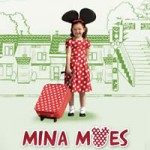 MINA MOES, 2011
Mina (7) loves Minnie Mouse. She puts her mouse ears on to school every day. Her teacher and her mother want her to act normal and that she should should dress the same as the other children.
Will Mina succeed to be who she wants to be?
---
Miss Minoes
This all-ages drama features a cat that takes the form of a young lady, then uses her feline charms to assist a reporter for the local newspaper.
---

Winky's Horse (2008)
There is only one thing Winky wants: a horse, a real horse to ride, but she knows her parents would never allow her to get one. Luckily at school, Winky learns about Santa and how he gives presents to all the children. With great excitement Winky turns to Santa in the hope of making her dreams come true.
---
Diamonds Are Forever
Chasing diamonds in Amsterdam, 007 style 🙂
---
V I D E O S


---