Favorite books from or about France
.C I T I N E R A R I E S | Books | Destinations | Europe | France
..PARIS
---
Anatole, a mouse, brings honor to a cheese factory in Paris when he secretly grades the cheese he tastes.
---

Anatole and the Cat by Eve Titus
Anatole is the happiest, most contented mouse in all of Paris!
---
BONJOUR L'ENFANT! A Child's Tour of France
by Danna Troncatty Leahy
Enjoy a tour of France through a child's scrapbook!
---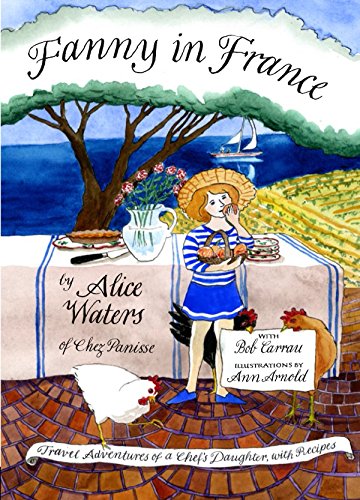 Fanny in France: Travel Adventures of a Chef's Daughter, with Recipes
by Alice Waters
From famed chef Alice Waters, a treat for anyone who loves France, food, adventure—or all three!
Fanny in France is also a beginner's cookbook with forty simple, French-inspired recipes that encourage children and adults anywhere to cook and share delicious snacks and meals with family and friends using basic methods and the most sustainable ingredients.
---
Find Out About France
Learn French Words and Phrases and About Life in France
Take a trip around France and discover great places to see and explore!
---

Getting to Know France and French
A guided tour of France, with French landmarks, culture, history, foods…
---
by James Mayhew
---
Visit Claude Monet's garden in Giverny with Linnea!
---
Monet's Impressions by the Metropolitan Museum of Art
A fine, early introduction to Monet's paintings.
---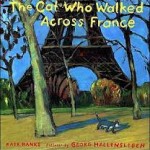 The Cat Who Walked Across France by Kate Banks
A journey across the Norman countryside, past ancient ruins, through bustling cities, to the sparkling ports of the Mediterranean Sea.
---

The Lacemaker and the Princess
A vivid portrait of life inside the palace of Versailles.
---
The Mystery at the Eiffel Tower
by Carole Marsh
---
Un Deux Trois: First French Rhymes (Book & CD)
by Opal Dunn
A collection of 25 traditional nursery rhymes.
---