Our latest itinerary for a long weekend, 2 nights / 3 days in Carmel – Monterey.
D A Y 1: Friday – Beach, Sweets, Dogs, Dolls & Fairytales
Our first stop in Carmel is the white sand beach. It is just beautiful even when the weather is not perfect, but who minds the weather in Carmel…
Next, a stroll on Carmel streets is magical, sweet, and so playful 🙂
After a fun day it't time for a yum dinner, but since we were not so lucky to make a reservation way in advance at the popular Dametra Cafe, we went to an old favorite, Forge in the Forest. As always, we loved the outdoor patio and enjoyed the food!
D A Y 2: Saturday – History, Hiking, Harbor Seals, Rocks & Wildflowers
If it's breakfast in Carmel it's Carmel Valley Coffee, this is another old tradition of our Carmel stays. Big Sur is always a temptation, but we've decided to keep things simple for kids and spend the day at Point Lobos, with a stop at the Carmel Mission.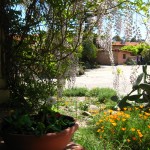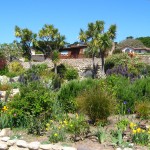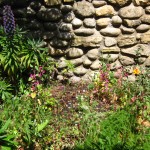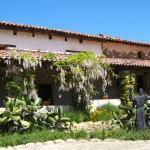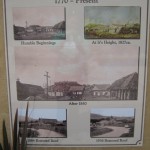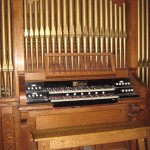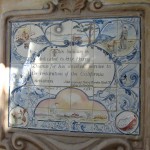 We totally enjoyed a full day in Point Lobos with harbor seal pups, a bit of history at Whalers Cove, a bit of hiking on Granite Point Trail, tide pools and geology, with a final Bird Trail hike and … Weston Beach Magic! We intented to go to China Cove, but it was closed for seal pups, so we discovered the lovely Gibson Beach instead. We will definitely return with more time for Point Lobos and Weston Beach!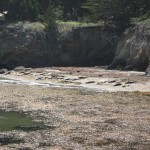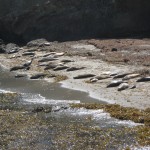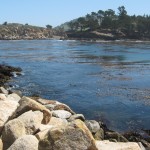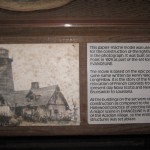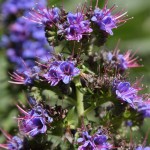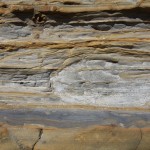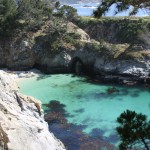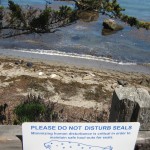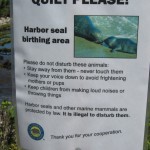 Back to Carmel with a Wright stop, we end a wondreful day with a wonderful family-delicious restaurant, Le St. Tropez. We found it at the visitor center early in the morning, a Tintin kids menu decided the end of the day in such a yummy way 🙂
DAY 3: Sunday – Children's Day in Monterey!
We had a kids request for the Monterey Aquarium, so after a farewell and fairytale tour of Carmel, we headed to the Día del Niño celebration. We've skipped the long line with the tickets purchased from the hotel and enjoyed the kids day at the aquarium. Also, parking just a few blocks away from Cannery Row saved us some traffic and expensive parking… The Mission to the Deep took us in an ocean expedition with the Monterey Bay Aquarium Research Institute, and the delicate seahorses mesmerized everyone!
After a delicious lunch at Turtle Bay Taqueria we started our walk & bike shore trail, a family tradition for the past years. Of course this was the highlight of the trip! Last, and probably for the last time … Dennis the Menace Park, it's fun, but there are too many babies in the park, I guess thekittycats just outgrew this park 🙂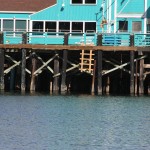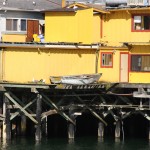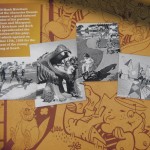 M A P

View Carmel Monterey Weekend in a larger map