A kids trip to South California cannot completely ignore Disneyland even when the happiest place on Earth is not the centerpiece of our itinerary. Since it obviously tops the kittycats' amusement park list, we're thinking of spending 2 days in the park. We've been to the classic Disneyland 2 times in the past 5 years or so, first time I remember only a hot headache day, second time was slightly better with a Halloween birthday celebration, too short for the Indiana Jones ride though.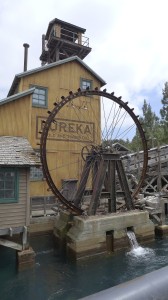 Recent interest in car design and first movie theatre memories of Cars brought the newly opened Carsland in the spotlight, and that makes it for 2 parks in 2 days. Well… sort of, since first day we'll be recovering after the long night drive, and the second we have to leave to San Diego. Checking the 2 days pass for a familly of 4 hops over $700 not including the hotel and everything else, and I have a feeling that there's a better use for this money. Hence the question, which park would you choose for a 1-day only Disneyland visit?
A straight and easy answer, Carsland, brings us for the first time to Disneyland California Adventure!
We start the day early, kittycats are excited, Hilton breakfast line is long, but we find old-price Disneyland tickets while waiting for the overpriced breakfast. At the park we find no big lines for the tickets, so just for the record, that's not an issue and it's never been for us. Cannot say the same for the ride lines, and we were considered lucky to catch a Racers FP for 7:15PM at 9:15AM! We'll certainly take advantage of it and all the fastpasses we can, waiting for 30+ min in line for a 1 min Flying Tires ride it's not much fun… Neither are a broken Grizzly Run and Racers, but we were lucky again to not experience these.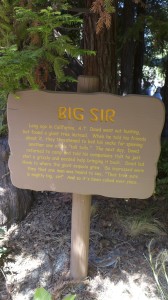 As for our California Adventure highlights, we loved the Grizzly Run, Radiator Springs Racers and Soaring over California, enjoyed the smaller scale park and a few reasonable eating places, like Boudin Bakery for lunch and Wine Country Trattoria for dinner, and were somehow surprised by a different Disneyland experience. The waiting list and map apps were really helpful. The noise level is still overwhelming and we are excited more than ever now to go out and explore the real California 🙂
C I T I N E R A R I E S | PHOTOS
A P P S