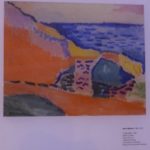 Once upon pandemic time… looking back to the medieval travel memories… realizing that these citineraries were cut short… as was Ceret… on the way to Collioure… the birthplace of fauvisme… this was the source for our travel inspiration!

It all started with a Matisse art docent project… and a medieval itinerary… what a surprise it turned out to be… an art destination with a gorgeous medieval backdrop!


Checking in the Mouré apartment on rue d'Arago… a lovely place!


Time to explore this gem of a city… its art and history… and natural beauty… amazing farmers market… Collioure is not only a city of painters but of good food too!


Above all… the intensity of colors!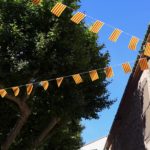 Mediterranean blues dotted with colorful boats… Catalan flags… majestic Pyrenees… everything in between… our kind of place.


Art… beach… castle… de gustibus… fort… great holiday in Collioure 🙂
---
More to explore… in Collioure…

Tautavel…
and beyond…