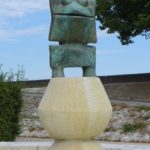 No-picture-day… an all-biking-day… almost The Royal Way… through the lovely forest of Amboise… past vineyards… Dierre… to Bléré… grab lunch at L'Épi de blé… Ré… picnic on the plage… on the Valley of the Cher… to Chenonceau…

Back to Amboise… the same biking way… for a wonderful local Vouvray… at Léonardo's view point… unforgettable… and the last sunset in Amboise… a purple sunset!
Dreaming of the next biking trip on Val-de-Loire… slow travel… good times… friendly people… a world to celebrate!


Avec ses 45km, la boucle royale est la garantie d'un dépaysement total. De longues allées à l'ombre d'arbres centenaires, un pittoresque sentier sur les bords du Cher à la découverte du château de Chenonceau, de minuscules routes forestières au cœur de la forêt d'Amboise avant de profiter d'un panorama somptueux sur les hauteurs de la cité royale! Le tout, sans difficulté particulière, et bénéficiant d'un balisage clair et rassurant.
---
DESTINATION AMBOISE: LA LOIRE À VÉLO
THE ROYAL WAY . pdf
THE WHISPERS OF THE FOREST . pdf
LA LOIRE À VÉLO, A BIKE TRAIL THROUGH UNIQUE COUNTRYSIDE: CYCLE LOOP 47 – THE KING'S HIGHWAY: FROM AMBOISE TO CHENONCEAUX
Rallye touristique avec 2CV Légende Organisation
La Loire à Vélo du côté de Saumur Val de Loire
La Touraine à vélo : "Le Cher, l'autre Loire à vélo"
---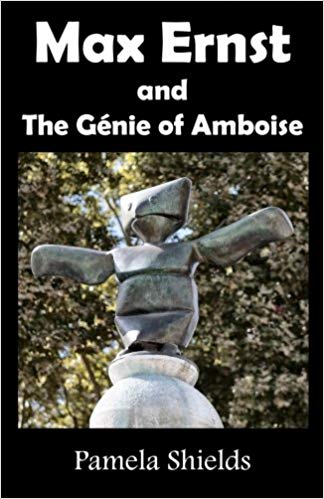 Aux cracheurs, aux drôles, au génie de Max Ernst à Amboise
La Fontaine Max Ernst, Amboise, Centre, France
Max Ernst, « Aux cracheurs, aux drôles, au génie », 1967
Max Ernst in Amboise
CHARLIE BOQUET – RÉFLEXION PAR LA MATIÈRE