Dreaming of a white Christmas… wish granted this year… a day after Christmas… and a beautiful place that needs another visit… Page Meadows!
Next surprise was Tahoe Dave's… ski rental in no time… next time book online… for 10% off 🙂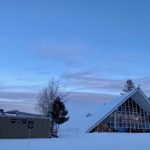 Squaw detour… for the super passes… perfect conditions for ski!
Delicious grocery stop at New Moon Natural Foods on the way back to the cabin… our first time on the west shore starts on the right foot!
Wrapping up the day with A Christmas Carol… sweet snow dreams 🙂

GREAT PLACES TO VIEW NATIVE PLANTS: Page Meadows
PLACES: Page Meadows on West Shore