When there's not enough time to go for a hike… and to the City… a hike in the City! Mt. Davidson is the highest point in San Francisco… and the first on our Saturday itinerary… on the Footsteps Of Spring… to Hayes Valley… Dumpling Home… yummy!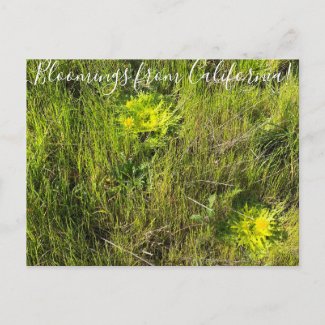 Mt. Davidson was originally named Blue Mountain for the lupine, Douglas iris, and California lilac that painted its hillsides in the spring. In 1911, at the urging of the Sierra Club, the mountain was renamed after George Davidson, the geographer who surveyed it. The fight to save this peak from urban development was won when Maddie Brown, president of the Commodore Sloat Elementary School PTA, arranged for students to flood a city Board of Supervisors hearing with wildflowers gathered from the hill.

The forest on Mt. Davidson can be traced back to Adolph Sutro, who at one time owned 1/20 of the acreage of San Francisco, all the way from Parnassus Avenue to Ocean Avenue, and from Stanyan Street to Junipero Serra Boulevard. This included what is now Sutro Heights Park and the ruins of the Sutro Baths, as well as Mt. Sutro. In the 1880s, Sutro recruited schoolchildren to plant saplings of fast-growing trees on his property, including Mt. Davidson. Sutro's planting spree was spurred by the city's adoption of rules granting tax-free status to forested lands within city limits. Although Sutro planted a diversity of tree species, it is mainly the blue gum eucalyptus that has survived and spread.

The concrete cross atop Mt. Davidson, erected in 1934, was one of a series of five crosses built during the Depression using donations. In 1997, San Francisco voters approved the monument's sale to the Council of Armenian-American Organizations of Northern California.