Family movies from or about Germany
.C I T I N E R A R I E S | Films | Destinations | Germany
.. German Films | Goethe-Institut Films | WUNDERBAR: A Celebration of German Film
---
Emil goes to Berlin to see his grandmother with a large amount of money and is offered sweets by a strange man that make him sleep. He wakes up at his stop with no money. It is up to him and a group of children to save the day.
---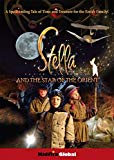 In Stella and the Star of the Orient, ten-year-old Stella rummages around in her grandmother's attic. She steps into an antique wardrobe not knowing that the wardrobe is a time machine. Stella travels back 100 years in time. There she meets her own great-grandmother, Clementine, and Gus, Clementine's younger brother. They introduce Stella as a school friend. Stella is amazed at how women are treated in this century. Stella's forthright manner and modern slang almost gives away her secret to the grown-ups. Her assertive nature and courage helps her bond together with Clementine and Gus and together they embark on a treasure hunt which solves a family mystery.
---
Vitus is the story of a child prodigy who has everything he wants except the chance to be a normal kid. At six, Vitus is both incredibly talented and wonderfully precocious. When it becomes evident that he has an exceptionally high IQ and can play piano like a young Mozart, expectations run high. His parents love him, his grandfather understands him, but no one knows the truth that his real genius is in his heart.
---