First day in the Modernista City we went to check the Barcelona Bus Turístic in Plaça de Catalunya. We found the expected long line and decided to try the TMB.
Our main destination for the day was the Modernista Playground, Park Güell.
We found a bus route at the Tourist Information in Plaça de Catalunya, but no bus maps. I don't remember which metro stations they mentioned have these maps, but we've managed pretty well with the maps at the bus stations.
On another practical note, we've got T-dia or T-10 travelcards, only to realize that the family card would have been better for us. Memento for next time.
Park Güell was a perfect day destination, a modernista playground with an evening music and dance impromptu, and the Casa-Museu a nice overview to Gaudi's work.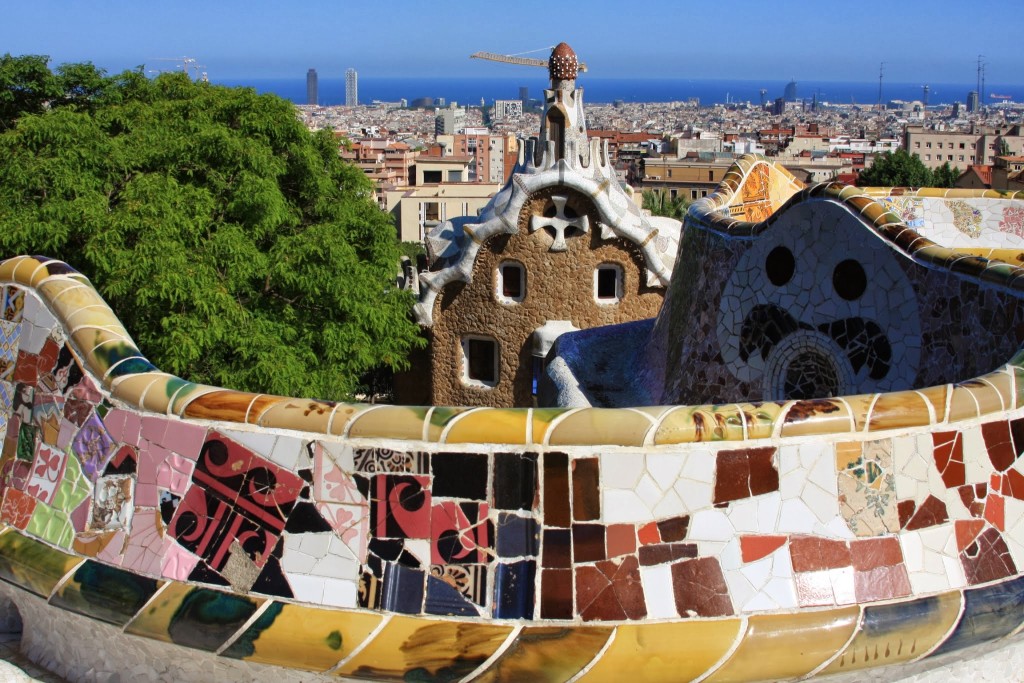 C I T I N E R A R I E S | Barcelona