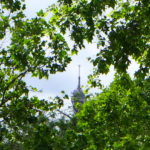 After a rather chill&drizzle start of vacation in The City of Light here comes the first sunny day… we are a bit late this morning so hop we go by the metro… to the main sightseeing superstar… the 130 year old Tour Eiffel… with a green peek from the majestic Arc de Triomphe… a quick stop at Orange and stroll on Champs Élysées… and a great view of Tour Eiffel from the other side of the Seine… the Cité de l'architecture et du patrimoine.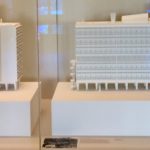 The highlight for kids was Corbusier's appartement type E2 de la Cité radieuse de Marseille… and the whimsical exhibit Architect's Furniture… loved this gem of museum!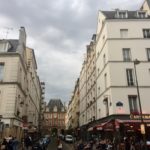 We miss the RER A back home because of a closed station… but not the already familiar dinner in Marais… L'As du Fallafel… Sacha Finkelsztajn boureks… pain de Marais at Saveurs de Pains… macarons Pierre Hermès… yum… followed by a delightful walk in Le Marais… place Des Vosges… village du Paul… Paris plages… no sand yet… lots of people… lively&lovely!
---
La reconstitution de l'appartement type E2 de la Cité radieuse de Marseille
---
Fri, 06/14, Paris Overview